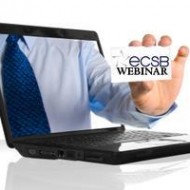 Supervising Masters and PhD Theses – presented by Ted Fuller (Faculty Director of Research, University of Lincoln)
Ted Fuller will discuss the issues involved in supervising students doing a Masters or PhD, offering insights regarding how supervisors can support the student effectively.
Webinar will take place on 12 December 2013, at 3 pm, Central Europe time. Participation is free.
Questions or particular issues you wish to discuss can be sent already before the event (by 5 December) to info@ecsb.org. » Pročitajte više…