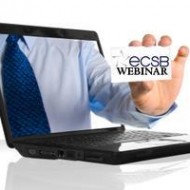 Supervising Masters and PhD Theses – presented by Ted Fuller (Faculty Director of Research, University of Lincoln)
Ted Fuller will discuss the issues involved in supervising students doing a Masters or PhD, offering insights regarding how supervisors can support the student effectively.
Webinar will take place on 12 December 2013, at 3 pm, Central Europe time. Participation is free.
Questions or particular issues you wish to discuss can be sent already before the event (by 5 December) to info@ecsb.org.
To register for this webinar, go to the following address:
http://ecsb2013.eventbrite.com
The European Council for Small Business and Entrepreneurship (ECSB) is a non-profit organization whose main objective is to advance the understanding of entrepreneurship and to improve the competitiveness of SMEs in Europe. The ECSB is an affiliation to the ICSB (International Council for Small Business).