Pr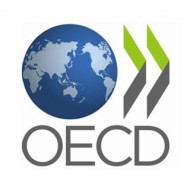 ofessor Slavica Singer is participating as a panelist in the OECD/ERIA webinar on the HEIs' response to the Covid-19 pandemic, on 23 of April 2020 at 14:00-15:30 (CEST) via Zoom.
The speakers are:
Christine Ennew, Provost, University Executive Office, University of Warwick
Rosa Grimaldi, Professor of entrepreneurship, department of management, University of Bologna, Italy
Hoon Sang Lee, Visiting Professor of Global Health Security, Yonsei University Graduate School of Public Health, South Korea
Sheila Martin, Vice President, Economic Development and Community Engagement, Association of Public Land-Grant Universities (TBC)
Erwan Paitel, Director, international training program and partnerships, Université Côte d'Azur, France
Slavica Singer, Professor Emeritus of entrepreneurship at the J.J. Strossmayer University, Osijek, Croatia
The series of webinars discussing the "Geography of Higher Education" aims to launch an international policy dialogue on knowledge exchange and collaboration activities carried out by higher education institutions (HEIs), within their ecosystems and networks. The OECD, in collaboration with ERIA (Economic Research Institute for ASEAN and East Asia) is facilitating these webinars.